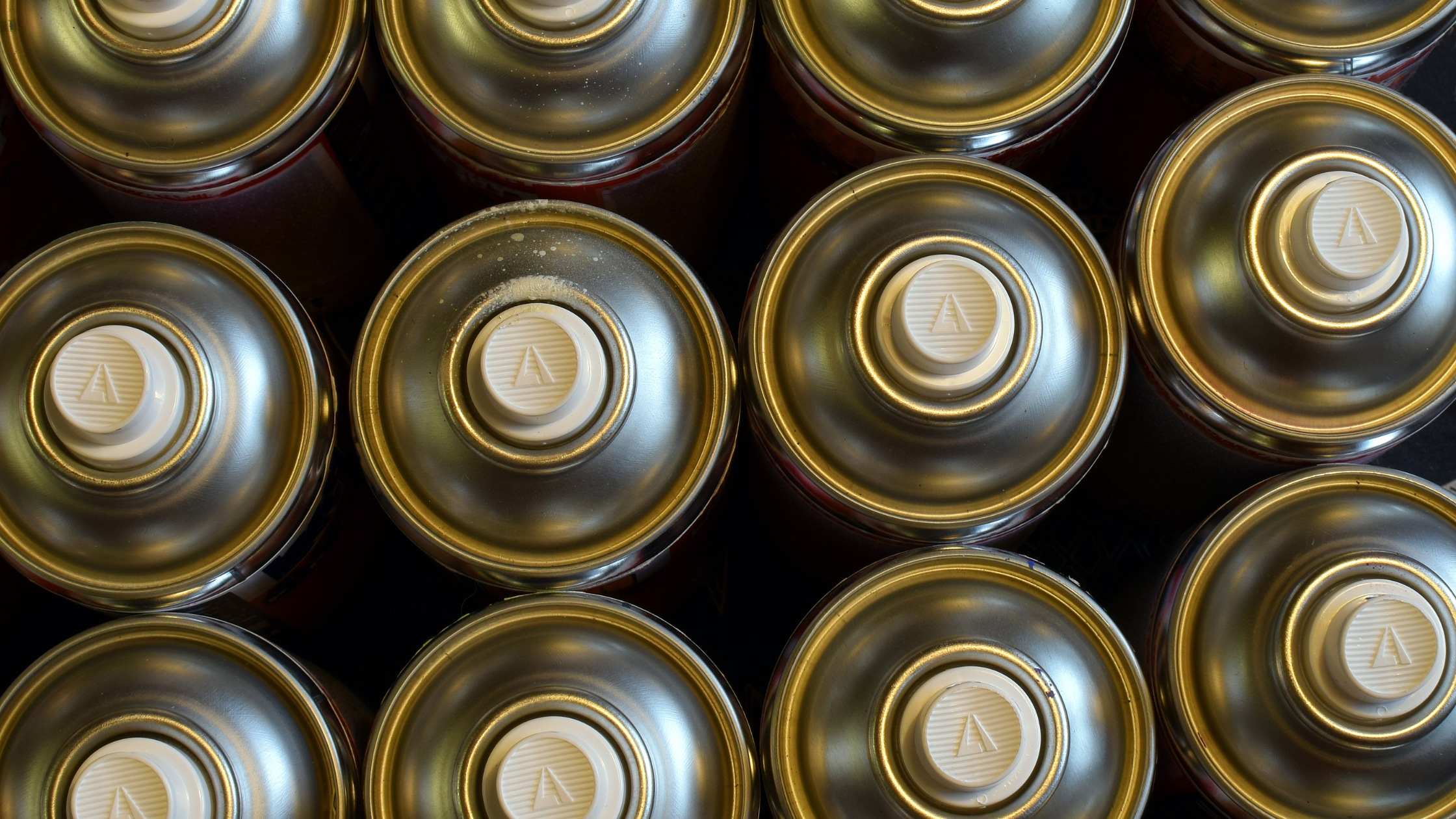 No matter what type of paint you're seeking – whether it's touch-up paint color matched to your product or a couple of dozen cans of custom spray paint to finish up a particular project for your brand – choosing a paint supplier could make or break your project. When you select a paint supplier, you should know that you're choosing a partner for your business, and making sure you get the supplies you need that are on time, and perfectly matched should be a top priority rather than just going with the least expensive supplier.
Here are the top questions you should ask a paint supplier to ensure your business needs are met:
1. What is your lead time?
If you're getting a custom match, you need to know how long the lead times are. If you're late on a project and need a custom color match in less than a week, you may need to ask if that's doable. It may not be in some cases due to quality assurance processes.
2. How easy is it to reorder?
What is their system like for reorders? How easy is it? You want simplicity while knowing that you're going to receive the same quality with each order. Also, ask about the batch fees - do you need to pay another? Chances are yes, but understand that up front - especially regarding custom color matches.
3. What happens if the color doesn't match?
So your color didn't get matched as expected. The color images on websites are always approximate, and there are variations between monitors, printers, and even lighting that may vary from the color paint chips (or fan decks) from the original manufacturer. Here at MyPerfectColor, we match our colors to these original swatches from the manufacturer. Unless there are glaring errors, you probably shouldn't expect any paint supplier or manufacturer to refund your mismatched color - especially not if you're trying to match to the color of something older that may have been damaged by lighting, weather, or other environmental factors. We always recommend sending a product piece, chip, or another similar item for us to match the color you're looking for exactly.
4. What applicators do you offer?
How are you planning on applying your paint? Are you looking for aerosol spray paint? Or do you need a touch-up paint applicator like a paint pen, or brush-in-cap bottle? Consider your use and make sure your supplier offers paint in an applicator that your project or product needs.
5. Do you offer private labeling?
Some manufacturers will keep paint on hand to sell to customers (matched to their product). We do private labeling for many manufacturers who prefer to sell directly to their customers with the comfort of knowing their product(s) will be perfectly matched each and every time. If this is something your customers would benefit from, make sure you ask!
6. Can you drop ship?
If your customers need touch-up paint, do you want to worry about the hassle of ordering from your supplier and then sending it to your customer? This could add a few days to the whole process, versus knowing that you can send your customers directly to your supplier or order on their behalf and know that they'll get the correct paint that is perfectly matched.
7. What is your pricing?
Quality paint is not inexpensive. You can get inexpensive paint but if you're looking for quality, this is something you should not cut costs on. When asking about pricing, make sure to ask about any batch fees, volume discounts, and shipping costs.
Looking for a new supplier for your touch-up or aerosol spray paint needs? We offer over 250,000 colors including Pantone, RAL, Fed Standard, and more in both touch-up applicators and spray paint. Have questions before getting started? Reach out! Ordering is simple and you can get started right away.